Association Paysages de Mégalithes
megaliths of Carnac and the banks of the Morbihan listed as World Heritage by UNESCO
Founded in 2012, the association « Paysages de Mégalithes » grouped a team of thirty members from the public and associative sectors in Brittany. The goal of the association is to support the application file submitted to UNESCO in order to list as a world heritage site the megaliths of Carnac and the Gulf of Morbihan.
At the heart of a territory project, this application seeks a better preservation, transmission and valorisation of the megalithic heritage of the Morbihan territory and, more broadly, of Brittany (dolmens, standing stones, mounds, lines).
An international scientific committee supports the association in the redaction of the application file. Pr Yves Coppens is the chair of the committee which gathers fifteen international scholars and experts in the megalithic field in Europe.
The first step of the application is approved in 2017 by the Ministry of Culture and Communication. It shows the exceptional and universal value as world heritage of the sites recommended in the application. The association and the scientific committee currently works on a clear definition of the sites (core zone and buffer zone). The last step of the application consists of the elaboration of an action plan for the management of the sites, with a co-construction with the local stakeholders: elected representatives, residents, site managers and owners, tourism suppliers, … The application file will be then submitted by the French government to the UNESCO World Heritage committee.
Paysages de Mégalithes oversees the actions about maintenance, planning and valorisation of the megalithic sites inside the UNESCO study zone, as well as helps creating the conditions of good exchange practices between the stakeholders. The association gives due consideration to the transmission of knowledge of this heritage and the appropriation of the UNESCO project by the general public.
Several associated membersThe members of Paysages de Mégalithes are :
26 towns in the Morbihan department : Carnac, La Trinité-sur-Mer, Locmariaquer, Larmor-Baden, Arzon, Sarzeau, St-Gildas-de-Rhuys, Ile-aux-Moines, Ile-d'Arz, St-Pierre-Quiberon, Quiberon, Ile-d'Hoëdic, Ile-d'Houat, Le Bono, Crac'h, St-Philibert, Erdeven, Plouharnel, Belz, Etel, Ploemel, Baden, Arradon, Séné, St-Armel, Le Hézo
The Morbihan Departement
2 EPCI (Public Inter-municipality Cooperation Establishments) : Auray Quiberon Terre Atlantique and Golfe du Morbihan
2  Public institutions of the State : Centre des Monuments nationaux and Conservatoire du Littoral
Several associated members :

Associations : CPIE Val de Vilaine, La maison forte, Les amis de Carnac, Menhirs Libres, La Vigie
Towns : Vannes, Auray, Elven, syndicat mixte du grand site lunaire Gavres-Quiberon
EPCI : Oust à Brocéliande Communauté, Communauté de communes de la Roche aux fées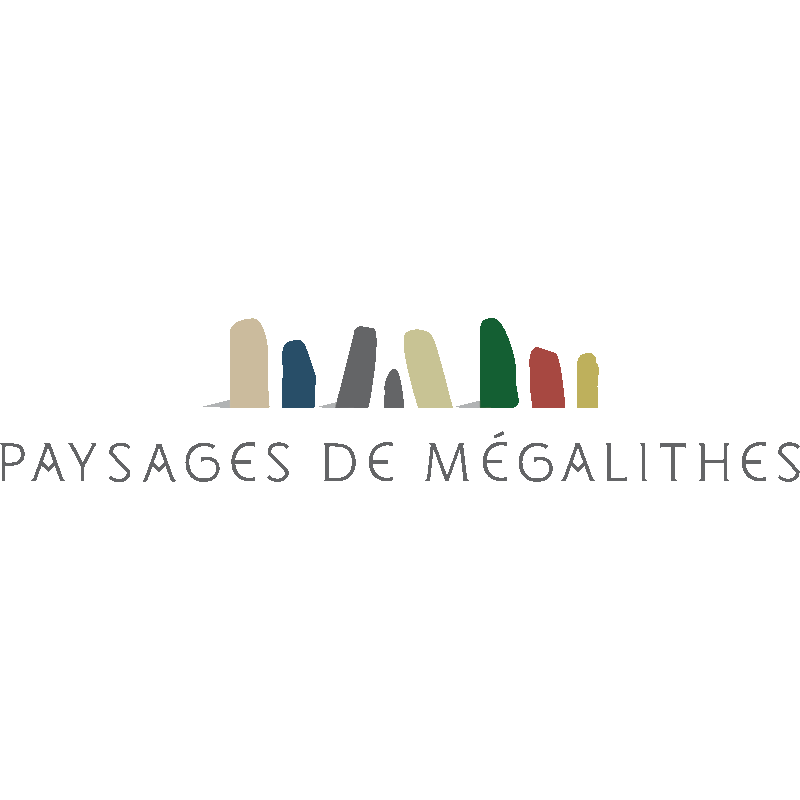 Coordonnées
Association « Paysages de mégalithes de Carnac et du Sud-Morbihan »
74 rue des Korrigans
56340 Carnac, France
Tél : +33 (0)2 97 29 84 39
Contactez Paysages de Mégalithes