les menhirs de Monteneuf
archeosite of brittany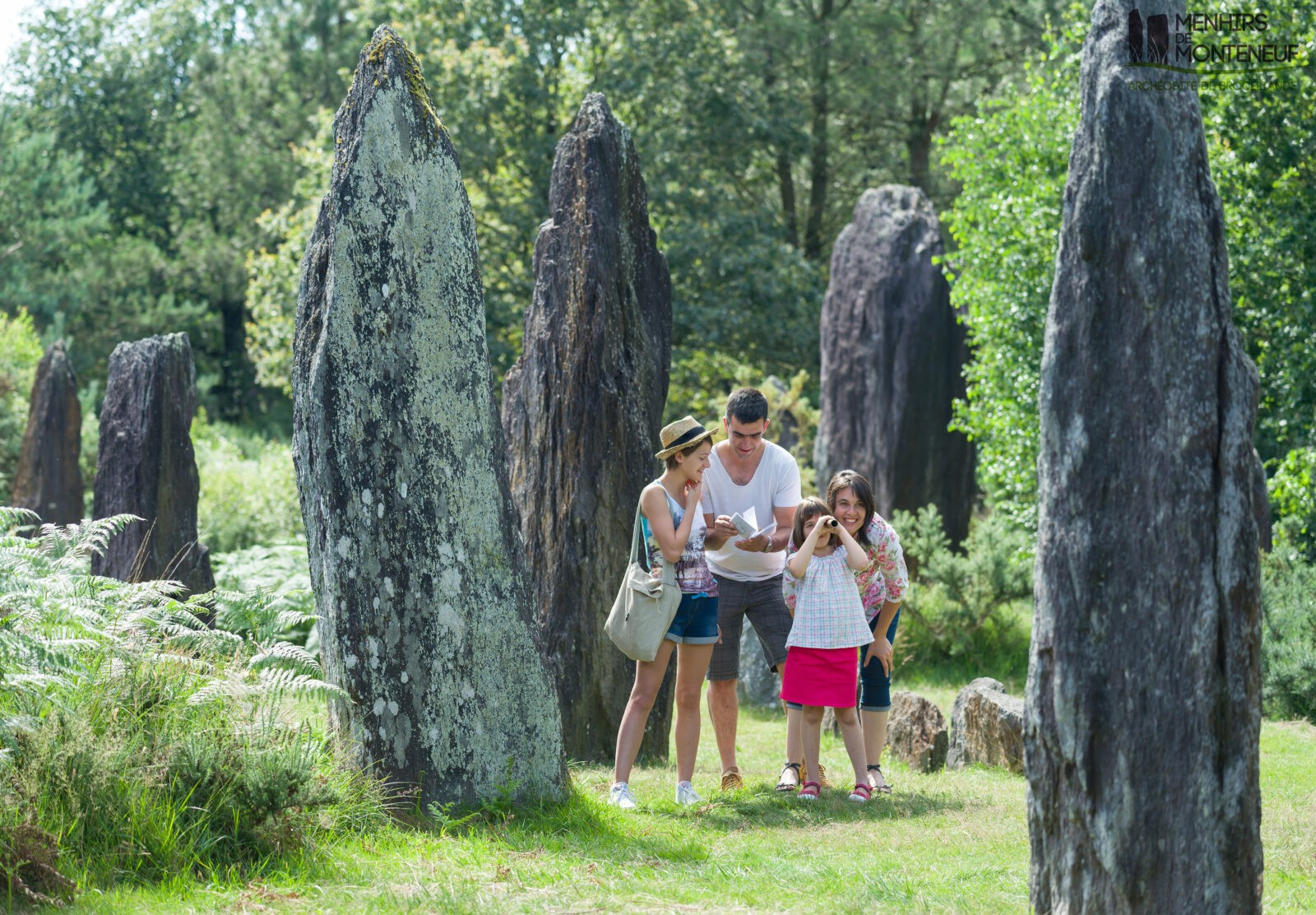 The site of Menhirs de Monteneuf is a megalithic site, located at the heart of the regional naturel reserve of Landes de Monteneuf in the Morbihan region. A late discovery, this archaeological site, in an incredible well-preserved state, is made of 42 stones, currently standing, and of more than 500 stones lying down. The monument is preserved in a landscape of moors typically Breton. Archaeological research started in 1989 with several excavations and continues nowadays with archaeological surveys. The several campaigns of archaeological excavations (by Yannick Lecerf) revealed how the site was built more than 6500 years ago. At the heart of the site, you can still find the extraction quarries of the stones of purple shale.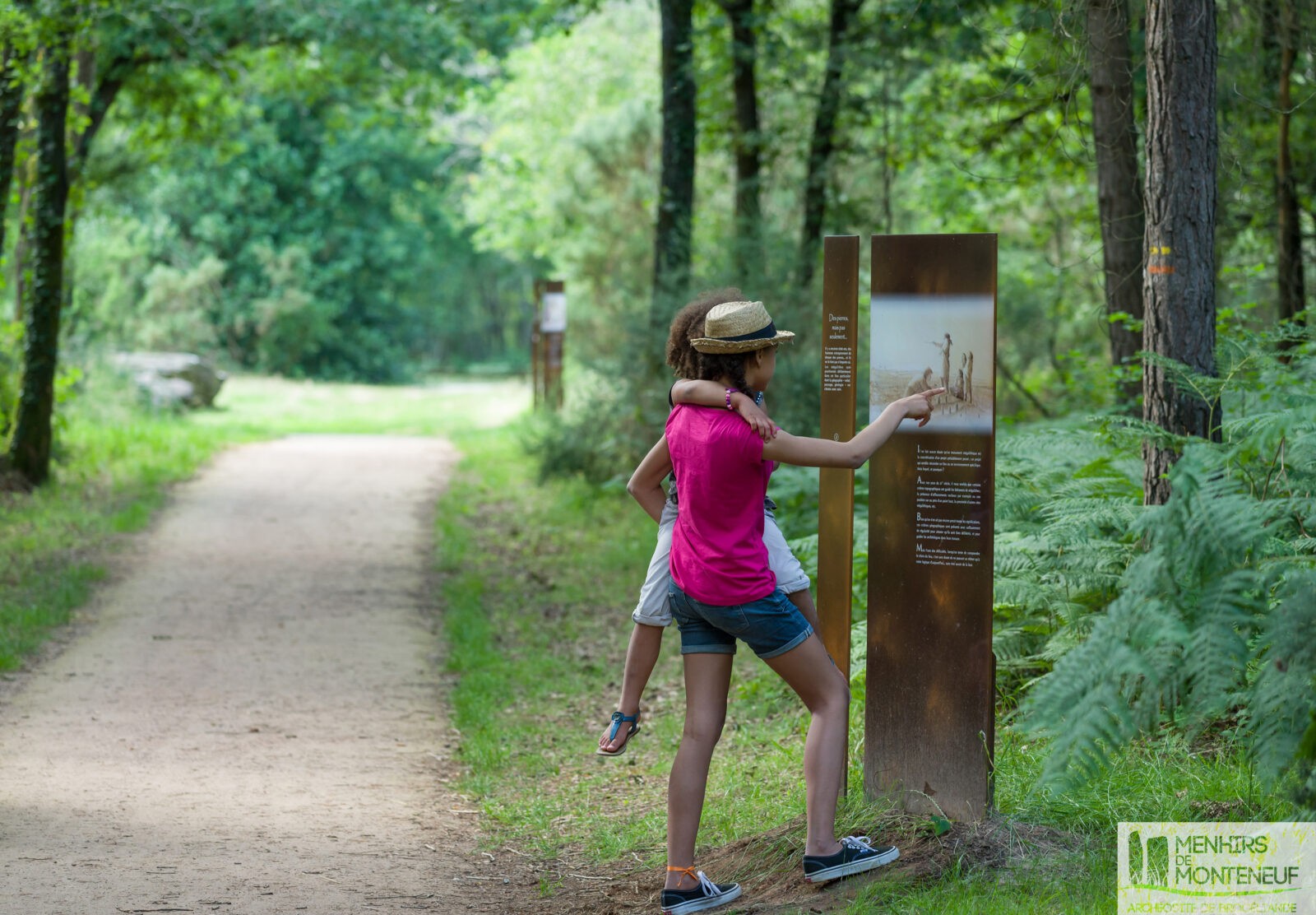 A self-guided interpretive trail enables you to learn more about this archaeological site.  The trail will lead you to the discovery of our ancestors who built menhirs (standing stones) as well as of the traces of the work of archaeologists. You will cross two spaces of archaeological reconstruction: a house from Neolithic times and a construction site of megaliths.
In order to immerse yourself into the daily life of these builders from Neolithic times, the association Les Landes offers to visitors diverse activities during school holidays. Young and old alike can discover Les Menhirs de Monteneuf and immerse themselves into the life of the people from that time or in the work of the archaeologists who excavated the site.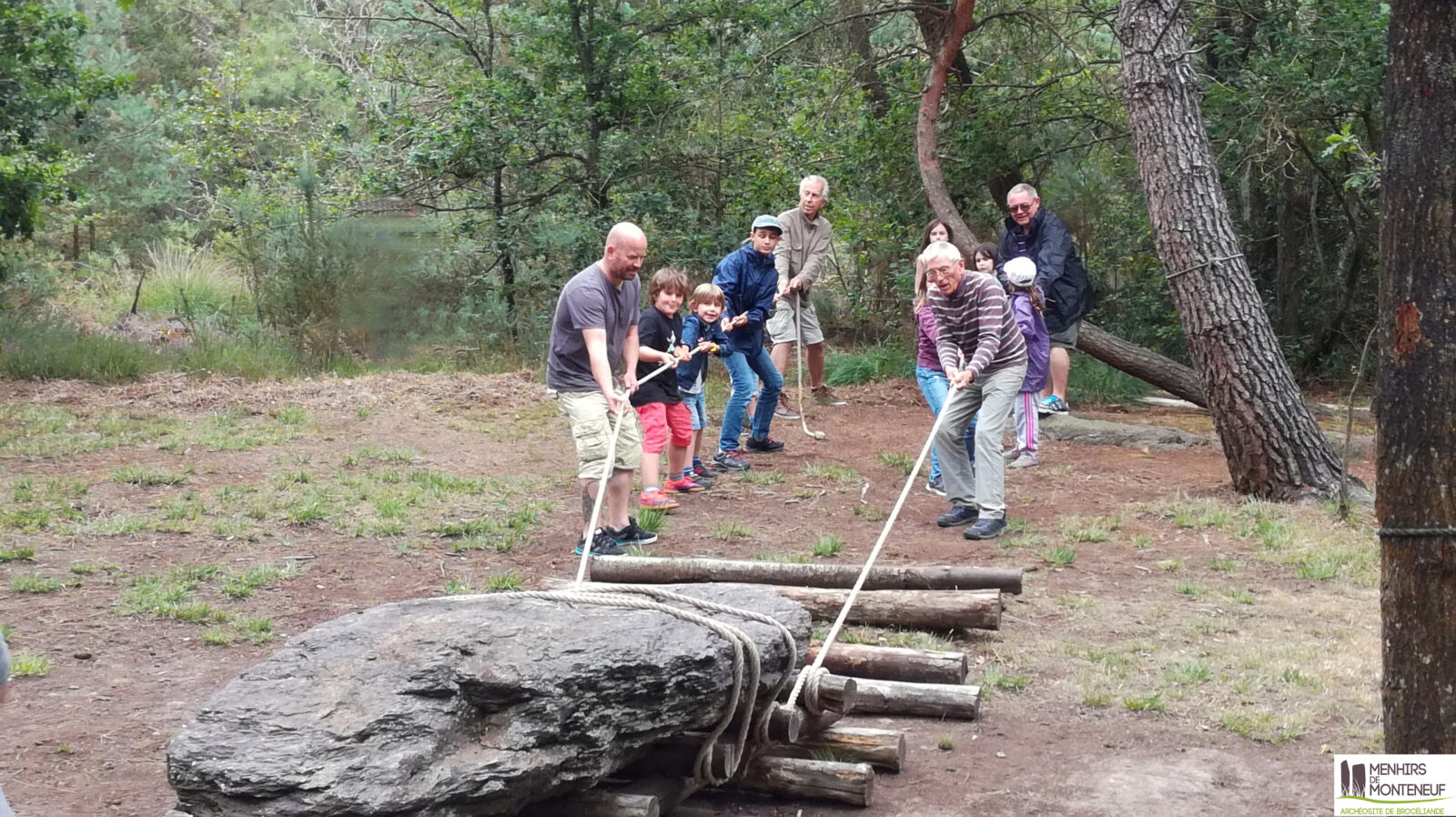 For the most adventurers, a treasure hunt is proposed: by accomplishing the tasks, the visitor will be able to go back through History. For the others, who just want to "sample" Prehistoric times, our workshops make it possible to recreate the actions of our ancestors like making fire or music instruments, polishing of jewelry…  It is even possible to move a menhir with the same tools and skills used in Prehistory. 
Because the archaeological research is ongoing, guided tours and activities are possible. The visitor will even be able to become an archaeologist by excavating a recreated dig box.
Activities, with a cultural heritage officer, for groups and schools are also proposed, by contacting the association Les Landes.
Coordonnées
Les menhirs de Monteneuf
56380 Monteneuf
Contactez les menhirs de Monteneuf