Les Chemins d'Éléonore
Extraordinary journeys
"The Paths of Eleanor" is the name of a 20-hectare natural park. A two-kilometer-long track leads visitors through a variety of landscapes (woods, ponds, meadows, a stream) dotted with a small-scale historical heritage evoking the ancient occupation of the area: Neolithic quarries, a menhir, an ancient road.
One of the park's purposes is to draw attention to this man made heritage, testimony to a palpable presence of humans in prehistory and antiquity. This small-scale heritage is too often neglected, disregarded, degraded and even destroyed, while its representational value is significant. 
Another vocation of the tour is to give an opportunity to discover the great characteristics of a period, also overlooked: the Neolithic period, source of our civilization, of its prosperity, but also of its problems. Its near absence from school curricula is a nonsense, especially since the formidable development of preventive archaeology uncovers, more and more each day, its extraordinary reality.
As far as nature is concerned, the term "natural park" is meant to imply that most of the plants present belong to the local vegetation, although the gardener's intervention allows for aesthetic and didactic research highlighting each plant or group of plants in its context.
Depending on the season, one will appreciate over 250 local or introduced plants. The most majestic are undoubtedly the park's three multi-century-old chestnut trees, while the most delicate are perhaps the orchids (in May) growing on the former wet meadows, now maintained for this purpose.
This garden was created in 2016 by the owner of the land, who gives tours every Sunday in summer. The visit, two hours long at minimum, covers the history of the grounds from seven thousand years ago up to the Roman invasion. It includes the description of many plants. Visitors may intervene and contribute during the visit.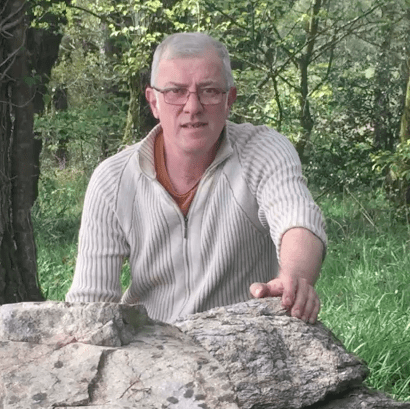 Horaires d'ouvertures
Guided tour only, every Sunday at 3:30 pm from Sunday May 22nd to Sunday September 18th 2022 and during partners' events (see website).
Coordonnées
Les chemins d'Eléonore
Le Théâtre Visiteur . la Ville Éléonore . 44410 Herbignac
réservations : 06 20 30 22 61
Contactez Les chemins d'Eléonore