koruc – navigation préhistorique
Embark on prehistory!
The name Koruc comes from one of the oldest designations for a "coracle", a boat made of a light wooden frame covered with sewn skins.
The association aims to implement experimental projects in the field of nautical archaeology, and particularly the first boats of European Prehistory. It associates a scientific approach with actions of mediation, promotion and awareness for archaeological and natural heritage.
These projects are intended to extend and share our knowledge of our ancestors' ways of life and the impact they had on the environment.
In all the actions it undertakes, the association strives to ensure:
– Respect of natural resources
– Respect of the archaeological heritage
– Participation citizens interested in the projects of the association with a view to popular education
– Inclusion of social and cultural dimensions in the projects of the association.
To reach its goals, the association carries out:
– Archaeological experiments and activities for various audiences
– Educational tools for the general public and school audiences
– Reproductions of archaeological artifacts
– Publications and lectures.
Moreover, the association has established a program of experimentations for the next 5 years.
In 2021 and 2022, Koruc is working in association with different associates in order to carry out two initiatives related to the valorization of nautical archaeological heritage:
– An experimental archaeology project meant to advance our knowledge on the manufacturing techniques of monoxylean pirogues.
– An animation project based on these boats, oriented towards school classes, the general public and anyone who may be motivated.
Several partners have already confirmed their interest in this experimental and educational approach.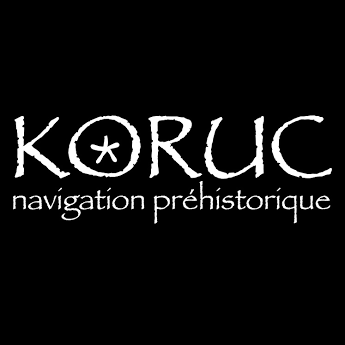 Coordonnées
Association Koruc
Le Bois Julienne
22640 TRAMAIN